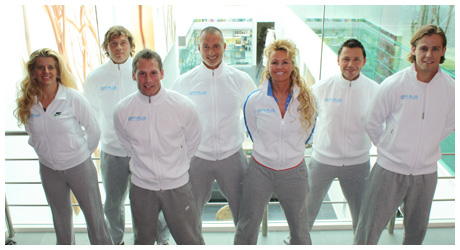 Home
You keep promising yourself over and over again to take the time to exercise, eat healthier, relax more… MAKE IT HAPPen! Personal training is a luxury that is well worth it's investment, and a lot can be achieved in little time.
Your goals may vary from improving your mental and physical strength to increasing your flexibility and agility. Or maybe you want to lose weight or rehabilitate after an illness or injury or perhaps you want to improve your sports specific performance…
The trainers of TRAINPLUS are specialists. Trainers that are real professionals and have been working in the fitness industry for years. They are real motivators with professional work-ethics.